EMBROIDERED CAPS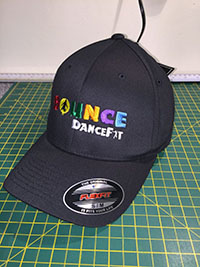 Anagi personalised, custom embroidered caps make fantastic leisurewear, workwear or sportswear. We offer a wide choice of different ranges to suit all needs, all with an extensive choice of colour. We have a full range of styles and sizes for men, women and children.
Not all embroiderers can produce personalised caps. At Anagi, we have invested in the machinery required to undertake this work. In fact, we often produce the caps for other embroiderers, so why not miss out the middle-man and come straight to Anagi for best value.
Using this website to make your choices and upload your designs means that you can receive your garments in the shortest possible time.
Personalised, custom caps have become very popular businesses, sports clubs and societies to brand their team members at events. Personalised golf caps make great souvenirs at corporate or charity golf days.
There are 3 steps in the ordering process:
STEP 1: CHOOSE YOUR PRODUCT
Anagi Embroidery and Screen Printing have an extensive range of caps and head gear to choose from, all of which can be personalised with text and images. The caps come in a wide variety of colours and sizes, to meet all requirements.
STEP 2: CHOOSE HOW YOU WANT TO PERSONALISE THE CAPS
Once you have decided on a style of cap you are ready to customise it. Text and images can be placed on various locations of the caps; on the front, back, sides or on the brim. Any combination of these is possible so you can make your design truly unique.
STEP 3: UPLOAD YOUR DESIGN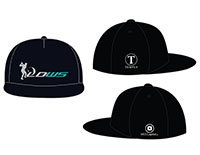 One aspect of our service that really makes us stand out is that you can upload your own artwork and add text to your personalised, custom caps via this website. Simply select the style of head gear you want and choose where you want the embroidery. You can then customise each piece of artwork and text you choose to add to see what the finished product would look like.

If you would like extra help with your designs or want to discuss any of the options we offer please contact us. We're always happy to help and work hard to ensure our clients are completely satisfied with their products.

RAPID TURNAROUND
When you order from Anagi, we'll do our utmost to get your products ready in the shortest possible timeframe so they are ready for dispatch or collection. Don't let our commitment to quick delivery fool you though; we always monitor quality with great care to ensure your satisfaction. Products can be delivered anywhere in the UK.

Essex based, in Basildon, Anagi Embroidery & Screen Printing gives you the opportunity to create your own bespoke embroidered and printed garments. Our product range is extensive, including everything from embroidered caps to printed T-shirts. Each can be personalised with your choice of design, making them unique. We will double-check to ensure that the finished products are of the very highest quality every time you order.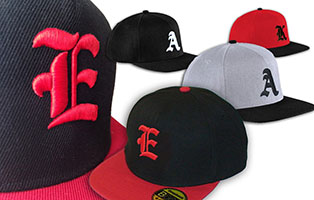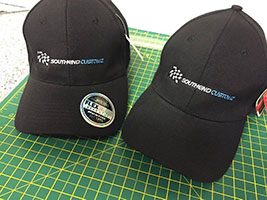 If you have any questions about personalised, custom embroidered caps, or would like to discuss your branded design ideas, please contact us.