T-SHIRT PRINTING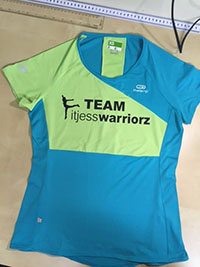 Personalised, custom T-shirt printing by Anagi makes superb leisurewear, workwear or sportswear. We offer a wide choice of different ranges to suit all needs, all with an extensive choice of colour. We have a full range of styles and sizes for men, women and children.
You can select how you want your designs to be applied to the t shirts; screen printed or heat transferred. Alternatively, you can have text and images embroidered onto your chosen T-shirts. Using this website to make your choices and upload your designs means that you can receive your garments in the shortest possible time.
Personalised, custom printed T-shirts have become very popular with businesses, students, sports clubs and societies.
There are 3 steps in the ordering process:
STEP 1: CHOOSE YOUR PRODUCT
Anagi Embroidery and Screen Printing have an extensive range of T-shirts to choose from, all of which can be personalised with text and images. The T shirts come in a wide variety of colours, to meet all requirements. We stock sizing to suit large and small, male and female. This means that any customer requirement can be met.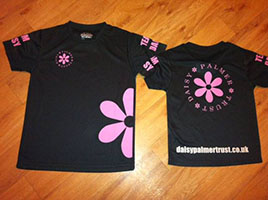 STEP 2: CHOOSE HOW YOU WANT TO PERSONALISE THE T-SHIRTS
Once you have decided on a style of T-shirt you are ready to customise it with print. To make your design perfect we can offer two personalisation options. Screen printing and heat transfer are both available, so the choice of what type of finish you want is yours. We recommend considering the benefits of each one and the impact it will have on the presentation of your artwork.

In addition, text and images can be placed on various locations of the T-shirt. The left breast is the standard location but you can also choose the right breast, chest, back, and sleeves. Any combination of these is possible so you can make your design truly unique.
STEP 3: UPLOAD YOUR DESIGN
One aspect of our service that really makes us stand out is that you can upload your own artwork and add text to your personalised, custom T-shirts via this website. Simply select the style of garment you want and choose your printing method. You can then customise each piece of artwork and text you choose to add to see what the finished product would look like.

If you would like extra help with your designs or want to discuss any of the options we offer please contact us. We're always happy to help and work hard to ensure our clients are completely satisfied with their products.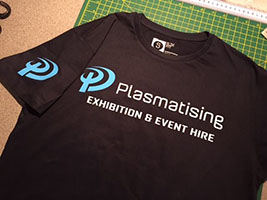 RAPID TURNAROUND
When you order from Anagi, we'll do our utmost to get your products ready in the shortest possible timeframe so they are ready for dispatch or collection. Don't let our commitment to quick delivery fool you though; we always monitor quality with great care to ensure your satisfaction. Products can be delivered anywhere in the UK.

Essex based, in Basildon, Anagi Embroidery & Screen Printing gives you the opportunity to create your own bespoke embroidered and printed garments. Our product range is extensive, including everything from T-shirt printing to embroidered caps. Each can be personalised with your choice of design, making them unique. We will double-check to ensure that the finished products are of the very highest quality every time you order.
Can't see what you're looking for? Not all garments are listed on this site to order online as the range is so extensive, we've just displayed the most popular products

If you have any questions about personalised, custom T-shirt printing, or would like to discuss your branded design ideas, please contact us.